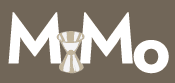 This month's Mixology Monday is worried. It worries about its job, its mortgage and, above all, it worries about its future. It's not easy being the internet's premier monthly mixological get-together, but this month's theme proposed by Matt at Rowley's Whiskey Forge could give it a few tips for getting through the crunch. Drinking has seen of tough times before, of course. If outright prohibition couldn't kill hard spirits, then lacking a bit of cash won't either. However, to my mind, when money gets tight it's the fancy imported stuff that ends up first in the firing line and you aim to make do with what's local. Luckily, this means I get to play with Scotch whisky.
One of the great strengths of a good blended Scotch is its versatility. Quality brands will mix well with dark fruit flavours and heavier notes, but they'll also play with lighter herbal, more aromatic tastes. One thing you can guarantee is that is price will be roughly proportionate to malt content. Dropping less cash will net you a higher percentage of grain whisky in the blend; these will tend toward younger, less flavourful whiskies column-distilled from mixed grains. If economics demand that you stick to a budget, there are gems to be found - Bailie Nicol Jarvie and Black Bottle spring immediately to mind - but if you're planning on spending less than $20/£12 on a blended Scotch, you may be better off pouring some vodka into a barrel and leaving it in the garage for a couple of years.
There's another quality of Scotch that makes it perfect for post-austerity drinking: you don't need to mix it with anything. Sure, you can use it in cocktails and the like, but there's many a purist who will tell anyone with ears that adding anything other than water - maybe, just maybe an ice cube or two, possibly - is heresy of the first order. That said, it feels a little too much like cheating not to include a recipe beyond a Scotch on the rocks. Of course, given no-one anywhere has any money, it would seem foolish to start throwing starfruit and other exotica into a shaker. This month, we're keeping it simple and local. And cheap, hopefully.
Highland Bramble
45ml blended Scotch whisky
30ml freshly squeezed lemon juice
1 barspoon honey
1 dash egg white (optional, I just like the look and the texture)
15ml Crème de Mure
Shake the first four ingredients with ice. Strain into an ice-filled old-fashioned glass and drizzle the Crème de Mure over the top. Garnish with a handful of blackberries and/or raspberries.