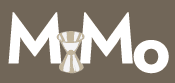 Mixology Monday is monthly celebration of all things cocktailian, hosted by a different member of the global drink-blogging community. This month, Stevi at Two at the Most (thanks for hosting!) invited us to share our Guilty Pleasures. The thing is, I'd already shared one of my shameful favourites in public... I remember the first cocktail competition I ever entered. It was a round of the late, great Spiritual Scotland series that ran for a couple of summers in Edinburgh a few years back. Each round would have a brand sponsor who would bring a number of products with them to provide the basis for a mystery bag comp. Competitors would face off in pair, with each pair drawing a card that told them their base ingredient (from the sponsor's selection, of course) and each bartender drawing a second card that contained a list of ingredients, two of which had to be used in the drink. You'd then be given five minutes or so to come up with your drink, and then you'd present it to the judges and the massed ranks of the Capital's bar staff head-to-head against the other guy in your pairing.
My base ingredient was to be Louis Royer Cognac. I think it was the XO, but honestly I forget. All things considered, the grade of Cognac I used turned out to be almost entirely irrelevant. Why? Because of the secondary ingredients I drew, I picked Cointreau (fair enough) and Mango Sorbet.
A bit of background may be necessary. I used to work in a cinema, and spent a decent amount of time on the Haagen-Dazs stand. One of the things we offered were milkshakes but if someone selected a sorbet, we'd suggest making it with lemonade instead of milk.
I assume my thought-process went a little something like this: sorbet/lemonade shakes are awesome. Cognac, too, is awesome. What, therefore, could be more awesome than a sorbet/lemonade shake with Cognc in it?
The answer was, as it turns out, every other drink in the competition. My drink was one of the more popular drinks made that afternoon, it just scored horrendously poorly on every criteria a competition drink is marked on. There was no driving idea behind the drink. It tasted good, but the base ingredient was lost, and my justification for choosing ingredients was based on how well they'd go with mango sorbet, not the sponsor's Cognac.
As another Mixology Monday rolls around, I'd love to recreate the King Louis Spider, but I'm all out of mango sorbet. Instead, I'm going to raise a rum-and-coke float to that summer's day back in 2006 when Edinburgh's cocktail scene learned that a brandy and mango sorbet shake wasn't ever going to win a comp, but damn if it didn't taste good.
King Louis Spyder

37.5ml Louis Royer VS (really, no need for the good stuff)
25ml Cointreau
1 scoop mango sorbet
75ml dash lemonade

Shake Cognac, Cointreau and sorbet vigorously without ice. Add lemonade to the shaker and stir until all lumps have dissolved - a stick-style milkshake blender works really well here. Serve in a goblet with the biggest orange zest twist you can find.
Rum & Coke Float

In a large glass (a pint glass is ideal) add:
A large measure of rum (I'm enjoying Havana Club Especial tonight)
A large scoop of Vanilla ice cream; and top up with Coke. Add spoon and enjoy.